Can't Be Serious Records: A Story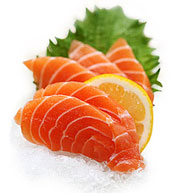 January, 1975. New York City.
Hugh Ree
was grabbing some sashimi bits with the brand new bamboo sticks he had just brought back from an anti-globalist conference in Bangui, when the lead guitarist of The Mother of Oysters asserted that "
The Soft Parade"
album was actually better than "
Revolver
". For obvious reasons, Hugh felt obligated to terminate TMOO's contract immediately. Although he was relieved by this decision, he soon realized that TMOO was the only band he had managed to sign so far; and that his immoderate love for the Beatles had put him in a delicate situation. It also made him remember how he had founded Can't Be Serious Records six years back, while he was still an undergraduate student at New Jersey's University of Serious Matters.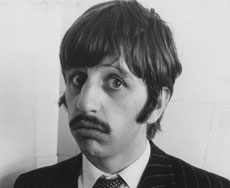 Since he was a little boy, growing up in a farm, he had always longed for rock music. First listening to old vinyl records by Chuck Berry or Fats Domino, and then turning into a huge Beatles fan: soon his favorite activity on Friday nights would be driving up to New York and putting posters of Ringo in every bar toilet he could find.
One particular evening in spring 1969, he was sipping a cheap ginger ale in a Soho joint with his old time friend, Oliver Macy Donian. "Hey, tell me Oliver, why can't I just stand Simon & Garfunkel?", he asked. "Maybe because all they're doing is amazingly soporific melodies supported by uneventful arrangements", Oliver answered. "Geese, you're right. Goddam hippies".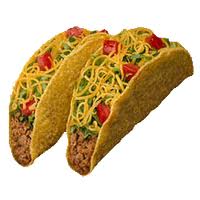 At this very moment, a guy sitting at the table next to them stood up and said with a big smile on his face: "You should create your own music label, dudes!". It turned out that the man was Gram Parsons, from the Flying Burrito Brothers, who shared their common hatred of S & G (sadly, Gram's life would be ended a few years later by an excess of alcohol, drugs and ill-digested Mexican food).
It was a twist of fate for Hugh, who had an epiphany and decided to follow the rocker's advice: three weeks later, he had officially launched Can't Be Serious Records in the back of his uncle's garage. The main problem, at first, was searching for bands he could sign and money to promote them. Unfortunately, he was unable to find either of them.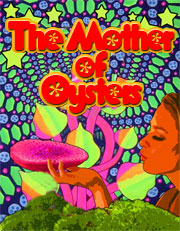 Up until a certain day in April 1970 when a huge Buick parked in front of his house. Hugh found himself in front of a 6.2-feet tall bearded man who had arms covered with tattoos and a weird smell coming from his worn-out leather jacket: "I saw yer ad. You lookin' for bands? I got one." And that's how he signed his very first – and, as it turned out, his one and only – contract, with a self-described 'proto-punk quartet' called
The Mother of Oysters
. The band had a moderate commercial success (no more than 127 LPs sold in 6 years) but a great psychological impact on Hugh.
That is why, in this particular day of January 1975, Hugh Ree was feeling a bit weird and lost. He decided he would turn his back on the music business, and he threw away all the Ringo posters he still had piled up in the garage. The next day, he started a Jungian therapy with Professor Apfelschtrudel, and found himself a job as a shoe seller in Brooklyn. His new life lasted for about 30 years until
Dazie Mae
crossed his path…
All of a sudden, Hugh Ree knew that Can't Be Serious Records was going to get the revival it deserved. He launched Dazie Mae's debut album 'Velvet Dress & Stockings', which immediately appeared at the top charts of Radio Haute-Saône 99.6 FM. And as it became obvious that he would have to move his business to France for tax reasons, he got himself a nice little flat on Paris right bank (not far from Gare du Nord, in case he would have to take a last-minute Eurostar train to England to attend a Ringo Memorial Brunch).
Can't Be Serious Records was just at the beginning of a new era.